Configuring Webhooks and API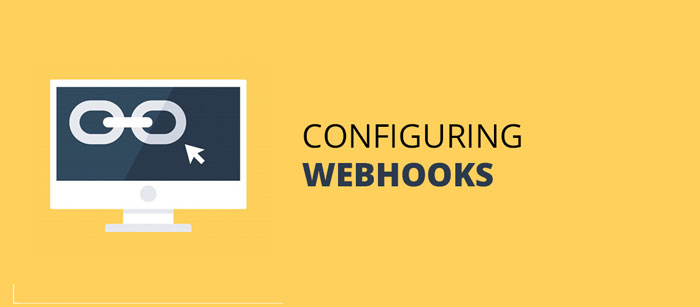 Configuring Webhooks & API
Lets learn how to configure Webhooks & API with Picky Assist Console in order to send & receive messages from your server / application.
Webhook
Webhook helps you to receive incoming messages , webhook will trigger  whenever a new event occurs in your connected phone / device like a New WhatsApp Messages arrives , A New Call Comes, A New SMS Arrives etc , whenever a new event occurs in your connected phone / device we will push the details into your server through the URL configured by you.
API
API helps you to send messages out, API can use to start a conversation with your customer, it supports sending text and media files, voice api allow you to start a call conference or click 2 call using your connected device. Broadcast API Use POST Method
Menu Location to Configure Webhook & API Tokens
Select Project from the Left Side Bar
To configure Webhook -> Go to Settings -> Webhook -> Update your URL Here
To generate API Token – > Go to Settings -> API Tokens -> Generate API Token

Please note if Smart Replies is Online then Global Webhook will not work , you should configure Webhook under Smart Replies -> Settings -> Webhooks
API Documentation
API Documentation can be download from this link http://pickyassist.com/app/downloads/Picky-Assist-Broadcaster-API-Documentation-V2.pdf Please read the API Documentation twice before you start coding in order to avoid most frequent issues.
API Test URL Page (GUI Mode) : https://pickyassist.com/app/api/v2/api_test 
Production URL for Push : https://pickyassist.com/app/api/v2/push
Developers Most Frequently Asked Question
You can find most frequently questions developers asks here 
Sample Code in Different Languages
Refer the below sample codes to quick start your development
Sample Parrot Chat Bot in Core PHP
Sample Parrot Bot using Node.js with an Express server
Using Whatsapp Officially API / Intent to Construct A Message
PHP Sample Code for Sending & Receiving Messages
ASP.NET Sample Code Using C#
Sample Code in Node JS with an Express Server
PHP Sample Code – Broadcast API 
Sending Emoji through Whatsapp
You can send emoji through whatsapp , make sure charset is set to UTF-8, for complete list of emoji code , please refer https://github.com/iorch/jakaton_feminicidios/blob/master/data/emojis.csv  You can also copy the emoji directly from whatsapp to your code editor.
Formating
Whatsapp supports only limited formatting as below
Bold = * * i.e *bold*
Italics = _ _ i.e _italics_
Strikethrough = – – ~strikethrough~
New Line = <br> or /n – You can also put enter in code editor for new line
Watch the Video Tutorial