Introducing SMS & Missed Call Automation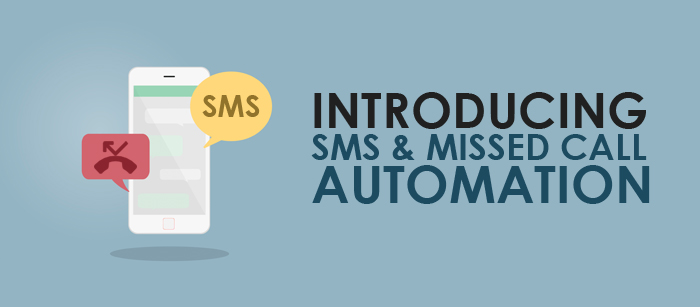 Introducing SMS & Missed Call Automation
We are happy to launch the Alpha Version of SMS & Missed Call Automation , now using Picky Assist you can send & receive SMS , Reject Incoming Calls after x seconds and get all the details into your Server or Picky Assist Console.
Now customers who dont have access to internet or WhatsApp can still interact with your business through SMS & Missed Calls , SMS can be configured easily with Smart Replies without dong any changes
With this Update now Using Picky Assist you can communicate through WhatsApp Personal , WhatsApp Business , SMS & Missed Call using your own number.
Download the Latest Alpha Version (V 3.5) of Picky Assist Bridge App from the link http://pickyassist.com/support/picky-assist-app-version-releases/
SMS Automation
Similar to WhatsApp automation now you can send and receive SMS using your SIM Card directly from the Picky Assist Console or Your Server Using our Webhook & API
Missed Call Automation
When a new call arrives on your mobile number our application automatically rejects the call after few seconds as configured by you and pushes the information on real time to your Picky Assist Console / Server along with the Caller Number
You can give an SMS acknowledgment back to the caller instantly using the SMS Broadcast API / Webhook / Auto Reply
To Configure Static Auto Reply for Calls Go to Settings -> Channels -> Calls -> From the popup configure the auto reply message which would like to send to the caller after rejecting the call.
Developers Note
There is no change in the structure of Webhook or API Call for SMS & Calls , just update the below values in your code
SMS Broadcast use application=3 to send SMS out , please dont pass Media URL for SMS.
Webhook application=3 will be SMS and application=4 is Missed Call (only number will be passed for missed call)
Use Case of SMS & Missed Call Service
Missed Call & SMS Services are useful for many sectors depending on your requirements, few useful categories are listed below
Mobile Number Verification: You can avoid lengthy forms and can also save outgoing messaging cost for verifying mobile number as our system can push the real time missed call notifications or Incoming SMS to your Server.
Forget/Retrieve Password : Just tell your customer to place a call / send an SMS from their registered mobile number and show the password reset form once you got the call / SMS information.
Support/Sales : Replace your Traditional Toll Free Number / Premium Short Code with your own number and Save Huge on your monthly billing and automate the Support & Sales System.
Lead Generation: Never miss a lead….Just include your number in your advertisements and capture all potential customers 24 x 7 x 365 through WhatsApp, SMS & Missed Calls
Opt In Subscriptions : Build your Opt-In Subscription users database just publish your number and tell your customer to send SMS , place missed call or send a WhatsApp message to OPT-IN or OPT-OUT