Time has come to say Good bye to 2021 and Welcome 2022.
You are an integral part of the Picky Assist Journey so far and when we are looking back to 2021 we find that together we did some interesting work which we would like to recap with you and excitedly want to share what we are building for 2022..
The Magic Numbers that Inspires Us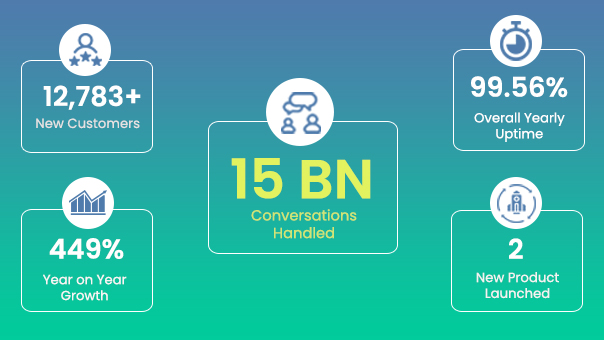 Glance of New Products Introduced in 2021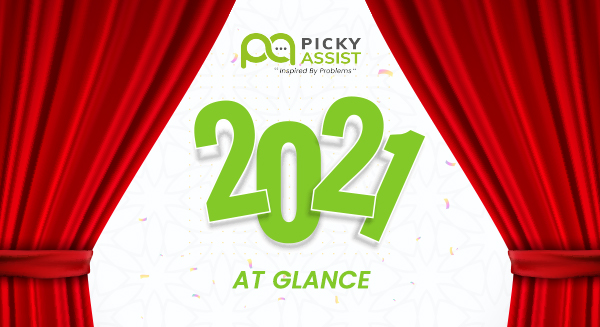 Connector
The Innovative Connector enables you to connect Picky Assist into any third-party application without the assistance of a developer or third-party platforms. We have successfully integrated more than 300 clients for Shopify, Woo-Commerce, Zoom Webinar, Calendly, Zot Form, Google Sheet, Google Forms and many more using connector. Read More

Teambox Multi-Agent Feature
The team collaboration made easy for WhatsApp & Facebook messenger with Teambox, Ability to create new agents, new departments, user roles, chat routing rules, and much more with the Multi-Agent System. Read More
In 2021 more focus was given to scale, secure, simplify the existing products line up's and we have invested considerable amount of time in re-engineering our platform for the best user experience and more focused approach towards business communication automation and you will start noticing the results in 2022..
The Key Deliverables in 2022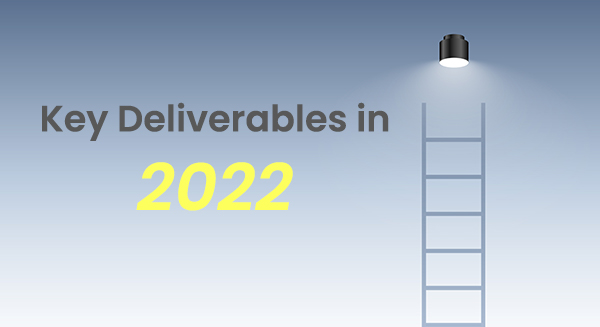 Inspired by you and the problems around us we have packed our 2022 schedules with many exciting new features, improvements and updates which will take your business communication into the next level for sure, see what we are building for you in 2022 👇
1st Quarter
Instagram Direct Messaging as a new Channel
Instagram business will be available as a new channel in the Teambox similar to Facebook messenger and WhatsApp which helps you to unify the business communications.

Telegram as a New Channel
Telegram will be integrated as a new channel in the Teambox and Broadcaster which helps you to send high volume of notifications and helps you to unify the communications.

Contact Module Integration into Teambox
Teambox will get updated with Contact Module where you can assign contact owner, start a conversation from teambox, add contact etc.

The all New Multi Tasking Left & Side Menus'
We know how time matters for your business so we have revamped our existing menu navigations to the next level which helps you to access all the important modules without switching between different modules, while chatting with a customer you can view details of other contacts, add notes, update attributes and much more all without switching between different pages.

New Note Module
A new note module gets integrates into Contact module which helps you to add quick notes against each contact which can be shared with all users in the teambox

WhatsApp Official Conversation Billing
From Feb 1st 2022 onwards WhatsApp will be introducing Conversation based billing so the current billing method of WhatsApp Official numbers will switch to Conversation based, more details will be shared very soon.
2nd Quarter
Mobile App for Teambox
Access Teambox features right from your Android or IOS mobile device.

The No Code Flow Builder
The flagship product which we have been working on for the last 7 months, trust us even though we are a bit late than the schedules, this will be one of the best conversational flow builders available in the market till the date.
Multiple Channel Integration
One of the core update which allows you to connect multiple WhatsApp Numbers, Instagram Account or any other channels into a single project with Advanced Roles & Permission management.

Google Business Message as a New Channel
We have partnered with Google to provide you with one of the best conversational experiences with Google Business messages, your customers will be able to discover your brand through Google Search & Maps then able to start a conversation directly from the Search Result or Map without need of any other apps.
3rd & 4th Quarter's
Updated Zoho CRM Adon
The existing Zoho CRM Adon will be completely revamped to support Multiple WhatsApp number, CRM Agents Mapping, Unified Shared Chat Inbox, Enhanced Automations capabilities and much more.

Modular CRM
A complete modular CRM functionality integrates seamlessly with all Picky Assist products, you can expect a combined features and experience of Zoho CRM & Trello.

Campaigns
The existing broadcaster will be revamped to campaigns which offers more advanced features like auto follow up messages, dynamic campaigns click tracking and many more

Channel & App Builder
Channel and App builder help you to build your own channel and app with no or minimum code and use with the Picky Assist family of products like a Zoom meeting can be started right from the Picky Assist platform or you can fetch contextual informations from your own Zoho CRM with the Do it Yourself Channel & App Builder