We are excited to announce a bunch of new features and improvements which are released on March 10, 2022 into our beta platform. https://pickyassist.com/beta
New Instagram Channel
The great news for 2022 is that finally we are officially approved by Instagram so we are adding one more channel into our Teambox "Instagram" one of the most engaging channels for the business, once Instagram business page is connected with us, businesses will able to handle the Direct Messaging right into our Teambox or can automate replies through Smart Replies.
Telegram & Google Business Messages Channels are Coming Soon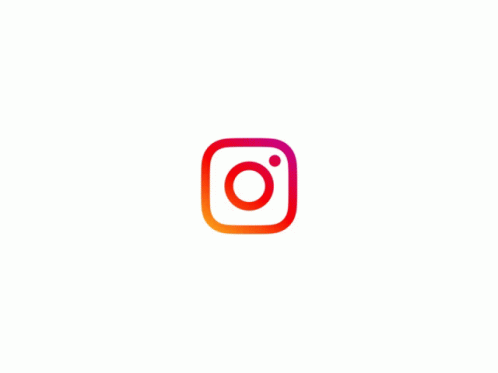 Global Right Sidebar – Mini Apps
In order to provide our customers with multi tasking capabilities we have introduced a new global right menu which can be opened from any page, the apps available here will be known as Mini Apps, currently Help, Contact & Note apps are integrated here but in future we will add more mini apps like Tasks, Reminders, Zoho, Zoom, Paypal etc or flexibility to integration your own app through our upcoming "App Builder" product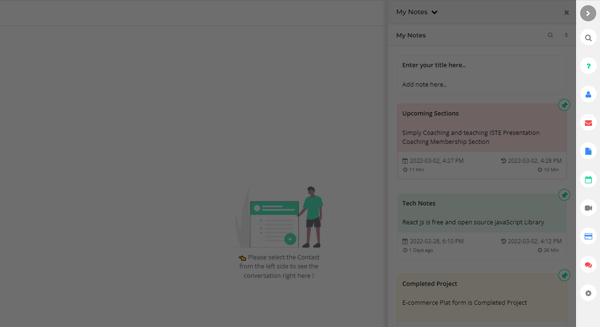 Contact Integration into Teambox
Once of the most requested feature is finally here, we have integrated Contact Module into Teambox with advanced permission and role management where Admin can define roles & permission for each agent. like admin can restrict viewing other agent contacts, restrict them to view Attributes, Mask the Sensitive Info like Profile Pic, Email, Phone number and 15+ new privileges for the admin to configure.
New Contact Mini App in Right Sidebar
The first Mini App goes into our new Right Side Global Sidebar is the Contact App which gives access to do Add New Contacts, Add New Contact & Open Conversation in Teambox, Search New Contacts, List All Contacts, Sort Contacts based on Last Conversation Date or Contact Added Date, 360 Degree View of a Contact, Edit and Delete Attributes, Notes, Contact Timeline etc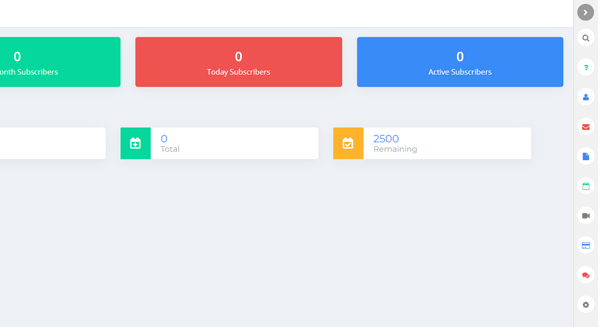 New Note Mini App in Right Sidebar
We have developed a mini app called"Note" where agents able to quickly take notes for themselves or attach multiple notes against a contact, with the features to upload media files, pin a note, color a note, search etc – The note app will be available in the contact mini app as well if a note is added against a contact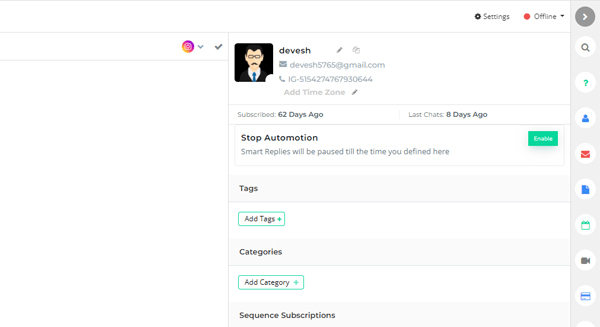 Navigation Menu
New
A new left side navigation menu is introduced in order to make the navigation smooth, the menu is dynamic in nature which remembers the last page visited with the quick switch to the last page and also gives a new look and the new slim design adds more space to your workspace.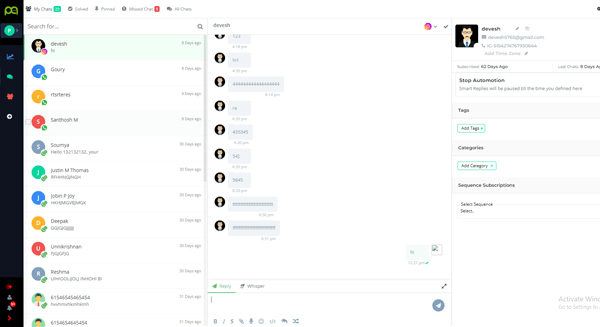 Teambox Analytics
Now get an insight what happens with your Customers & team with the new Teambox analytics which helps to track and measure your team performance with many type of reports ranged between dates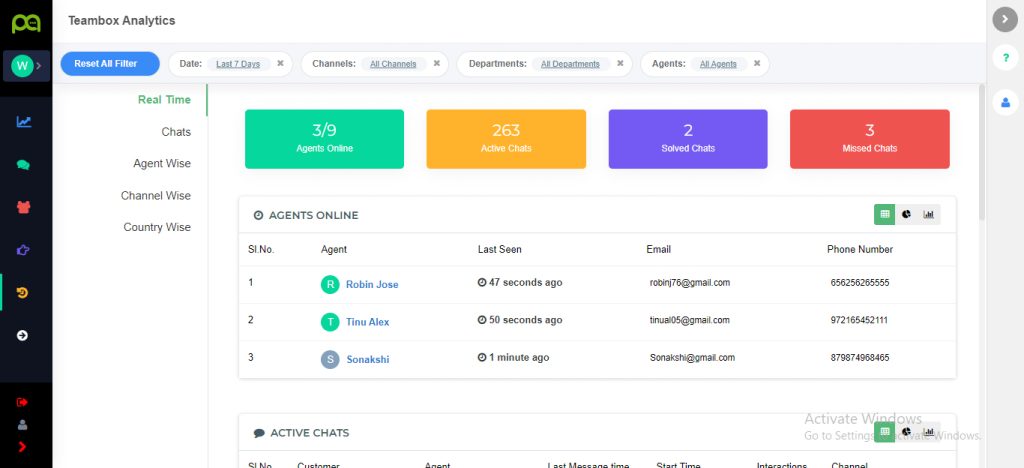 Contact Owner
A new concept is introduced called Contact Owner which helps Admin to assign a User/Agent to a contact, it's possible to do mass update of the contact in case if the Admin want to change the owner of the contact.
Updates in the Connector
Connector got update with the option to Select Contact Owner when a new contact creates in the Field Mapping or change contact owner as Action which helps companies to re-assign the contacts into different users as per the event happens in a 3rd party application.
Contact Owner Based Routing Rules
A new routing rule is introduced to route chats to the contact owner first i.e when this is enabled the system will first try to route the chat to a contact owner if the contact owner is offline or not available then system default routing will follow.
WhatsApp Official New Dashboard & Stats
As part of the conversation billing we have revamped our existing settings page for WhatsApp Official with the features to know subscribers for WhatsApp Official Channel between a date range, Message Stats between a data range can be sorted, Daily, Weekly, Monthly, Country Wise Billing Count & Rates, Date Wise User & Business Initiates Stats & Count, Sync WhatsApp profile details into Facebook account if you have modified profile directly from facebook business manager etc
Similar stats will be available soon to all other channels we have.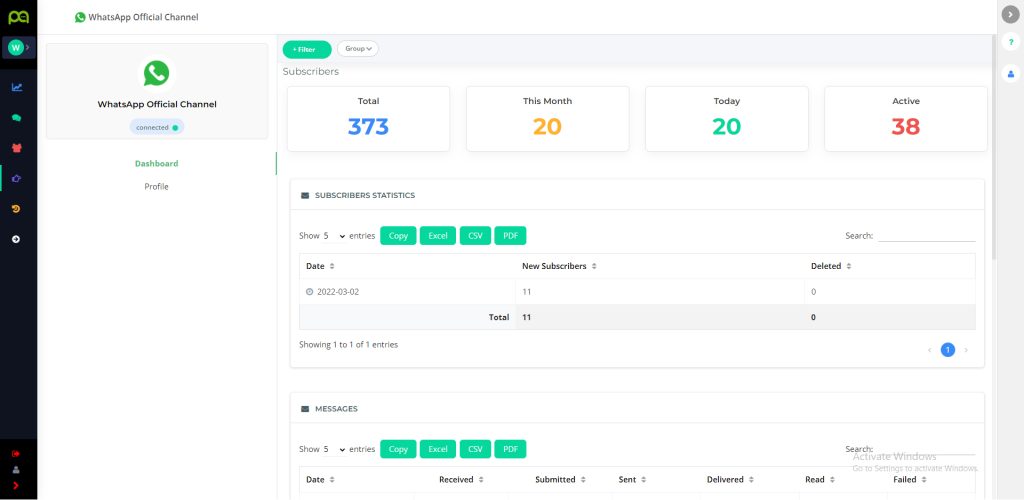 New CRM Settings Page
The existing CRM settings page have completely revamped in a way that customers can create, edit , delete the tag, categories, attributes from a single page by just switching the tabs.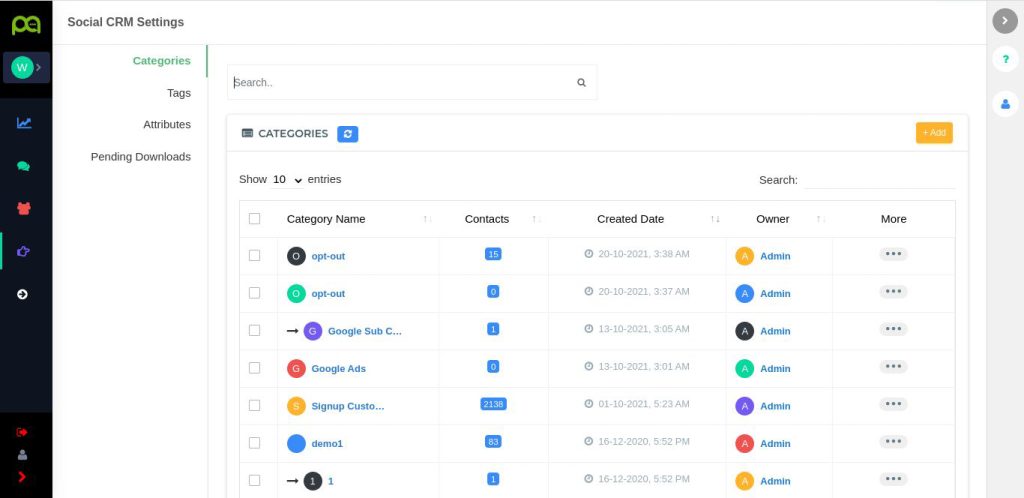 New File Attribute Type
We have introduced a new attribute type called "File" in which customers can save any documents having maximum 25 MB, like contracts, invoices, identify proofs, various certificates etc
Contact Bulk Upload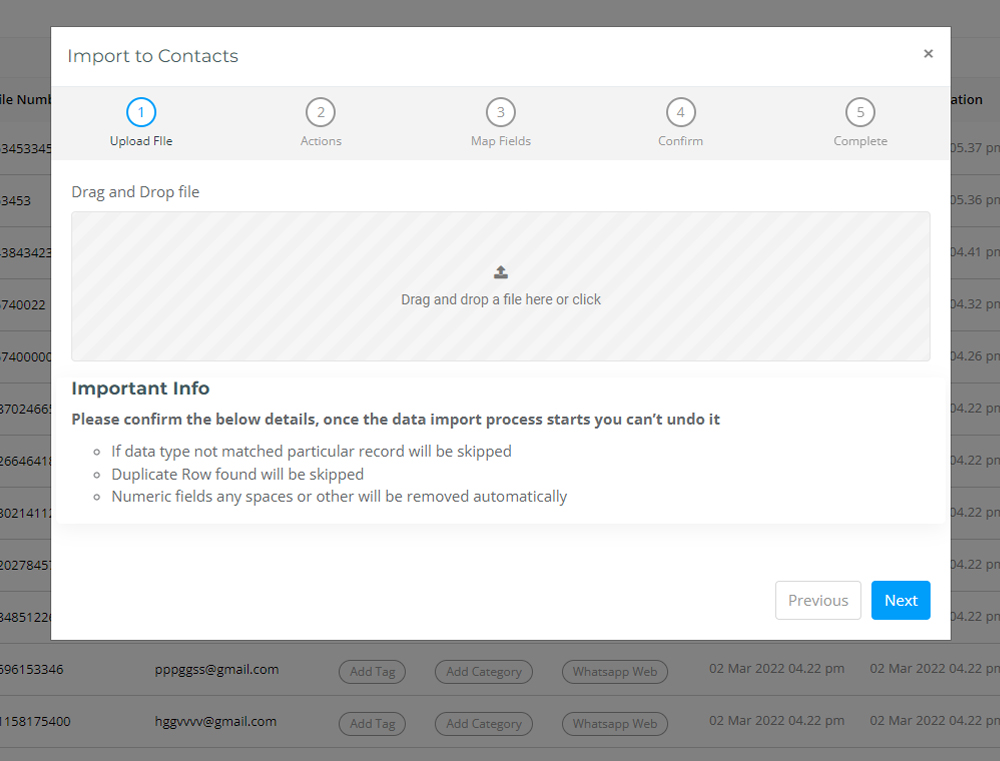 Our bulk contact upload section is completely revamped to support a new bunch of features and business use case as below;
Contact Owner Mapping : When a bulk contact is uploaded from an excel sheet then It's possible to assign a contact randomly to a user/agent or specify the user/agent email address in the excel sheet or even specify a specific one user as owner of the contact.
Contact Duplicate Processing : A new concept is introduced to process the contact duplicates, when you uploads contact in bulk the system will prompt how the duplicate contact should be processed.
One of the major use case for the above update is the possibility to update tag, categories, attribute values of a contact saved with Picky Assist if anything got changed in another system, for an example if you use our platform for messaging and segmentation and use another platform as CRM , so you need to periodically sync the contact and its stages or attributes by importing contacts into Picky Assist platform.