Picky Assist is getting more better with a new bunch of features and improvements into our platform as per the valuable feedbacks from our customers.
1. WhatsApp Group Integration Into Broadcaster
The most requested feature for those who are using WhatsApp Web Automation, ability to send message to one or many WhatsApp groups from the Picky Assist Broadcaster. Now you can send or schedule messages to WhatsApp Groups right from your Picky Assist Broadcaster, you can even share the access with your team members. Read More
2. Broadcaster is Now for Team Members
Now lets your team members sends mass WhatsApp message through Broadcaster and see their reports with the integration of Broadcaster into Teambox, 7 Privileges for the Admin to limit the access the way each business needed. Read More
3. WhatsMail Integration Into Connector
Those who are fan of Email to WhatsApp and WhatsApp to Email is now gets better automation via Connector as we just integrated WhatsMail Adon into Connector which opens up new possibilities. You can send WhatsMail without receiving a message from a customer. Read More
4. The All New UI for WhatsApp Official Templates
We have completely revamped the WhatsApp Official Templates request page. Now you can request Interactive WhatsApp Buttons, Headers, Footers, Video Templates, Sync Templates from Facebook Business Manager etc from your Picky Assist account itself. Read More
5. New WhatsApp Official Dashboard
Explore our new WhatsApp official dashboard which gives you quick overview of Subscribers, Messages, Conversations, Billing in a single view. Read More
6. Teambox Optimisation
We have optimised and fine tuned the Teambox product for faster loading time and enhanced few features under the hook for better user experience.
Upcoming New Feature
Our engineers are on their full throttle for the upcoming major product releases i.e Flow Builder & Modular CRM.
No Code Drag & Drop Flow Builder
You can build Chatbots, Workflow, Advanced Drip Campaigns without writing any code, Zero Learning curve, any one will able to build and launch full functional conversational chatbots in minutes – Expecting Launch – Mid of December 2022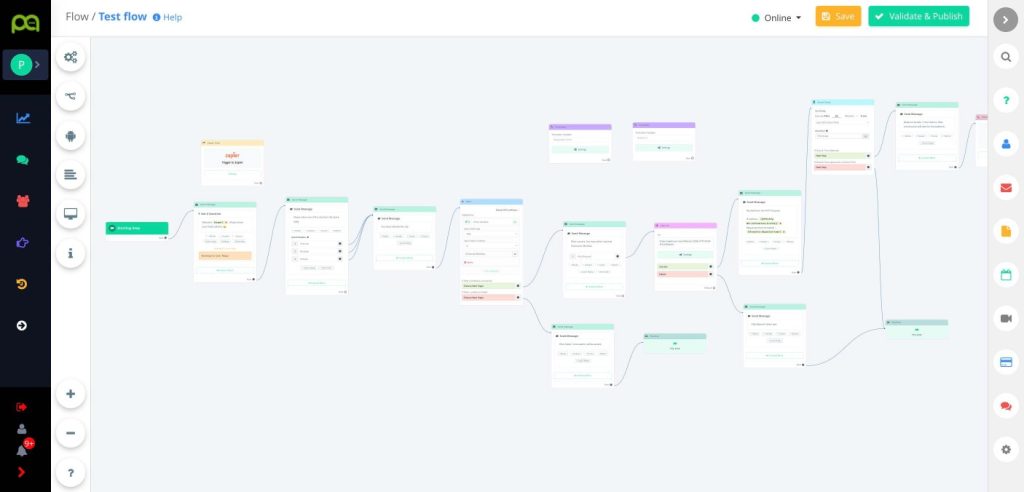 Full Fledge CRM
Beyond our existing Mini CRM, A completely new 100% customisable and modular CRM where you can create custom modules like Leads, Customers, Invoices, Deals, Task etc and manage the data more effectively, seamless integration into WhatsApp & Flow builder ensure highest possible automation in the market – Expecting Launch – End of December 2022