All In One

WhatsApp Business


Solution

The only solution provider that provides a complete WhatsApp solution under one roof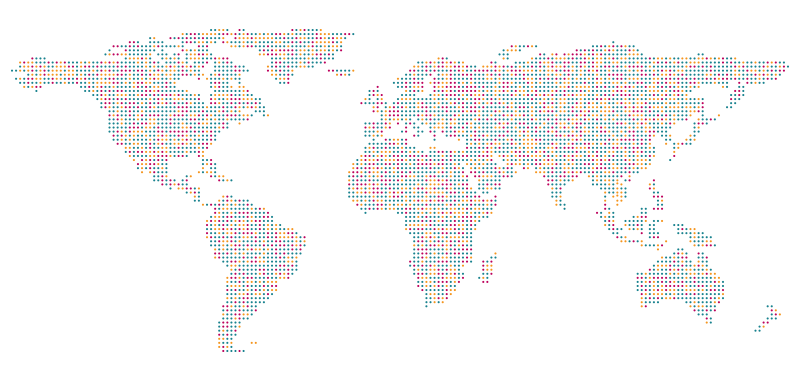 $1000
Credited To Your Account
Your Order is Shipped Today
Get 50% Flat Discount on all Items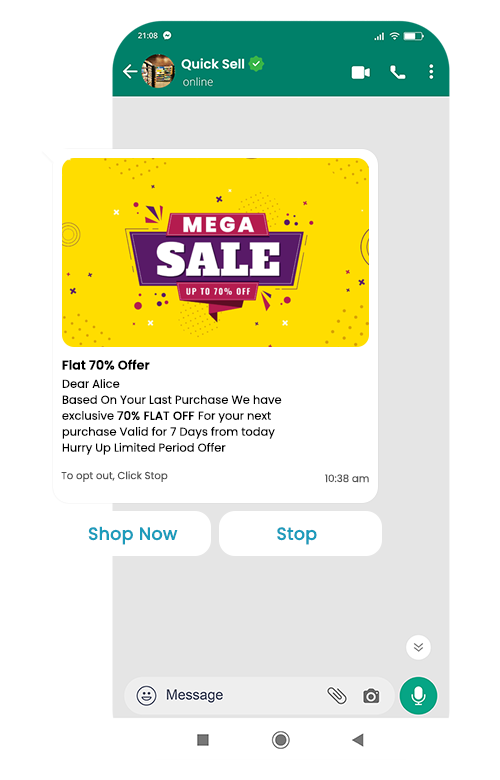 Whatsapp Business


Unique Advantages

WhatsApp Business provides businesses with a powerful tool for building customer relationships, increasing engagement, and driving sales, all while offering a secure and cost-effective way to communicate with customers.
50%
Increased Response Rates
70%
Click Through Rates (CTR)
20%
Increase in Sales Closure
98%
Messages Read within 3 Seconds
60%
Improvement in Sales Funnel
25%
Saves Manpower Cost & Effort
Lot's more can happen
over
WhatsApp
At Picky Assist we have 5 years of experience in managing WhatsApp solution for
2000+ paying customers in 80+ countries and we have combined all the business
use cases under one roof so that you can discover infinite possibilities
WhatsApp
Integration
Integrate your WhatsApp with any 3rd party software without
any coding using our Connector & Inbuilt Apps
Ecommerce

Ecommerce
Advantages

Close Sales 5X Faster than other Mediums

10X More Abandoned Cart Recovery than Email

Automated Cross & Upsell with Drip Campaign

Automated Feedback Collection After Delivery
Crm
CRM
Advantages

Send Auto Alerts When An Event Happens in the CRM

Start A Conversation in WhatsApp When an Event Happens in CRM
Webinars

Webinars
Advantages

Reduce No Show with Periodic Auto Reminders before X days, minutes, hours from the webinar start time

Interactive Communication Even after the Webinar Session helps to close Sales 5X Faster than Email
Calendars

Calendars
Advantages

Reduce No Show with Timely periodic Reminders before X days, hours, minutes of the meeting

Send Meeting Cancellation / Reschedule Alerts
Forms & Online Ads

Forms & Online Ads
Advantages

Instant Engagement helps to Close Sales 5X Faster than Email

Increase Customer Satisfaction by Distributing the Leads to the right team member as per the form data.
Email Marketing Platforms

Email Marketing Platforms
Advantages

Increase the CTR 10X more with WhatsApp Compared to the Email

Get 20X more response rate than Email Campaigns
Blogs & Websites

Blogs & Websites
Advantages

Keep your Subscribers Informed about the Latest Updates through WhatsApp Instantly

Automatically add subscribers to Picky Assist Category for easy segmentation

Automatically send a WhatsApp Message to a specific WhatsApp group when a new blog is posted in a specific category
IT

IT
Advantages

Add Subscribers to a Category to receive downtime notifications

Automatically broadcast messages through WhatsApp when a downtime event occurs or scheduled an event

Get Alerts from Github when a new version is released, create filters to get only relevant updates.

Get Real Time Alerts When an Event Happens in your Website / Server
HR Softwares

HR Softwares
Advantages

Send Interview Details Via WhatsApp and Send Periodic Reminder Messages to reduce NO SHOW

Get Alerts When New Candidates are applied for the Job

Create a WhatsApp Group with Candidate & Interviewer Instantly or handover the chat to Teambox for easy collaboration

Send a highly personalized campaign to a segment of Candidates when a new Job is posted in the specific category
Cloud Telephony

Cloud Telephony
Advantages

Send WhatsApp Messages for Missed Calls or Out of Office Hours Calls

Start A WhatsApp Conversation after a Call is ended for further followup.

Sending Meeting Reminders via WhatsApp for reduce NO SHOWS

Sync Call Logs & Recordings to Picky Assist Teambox for Contextual Informations
Automation Platforms

Automation Platforms
Advantages

Integrate Picky Assist Connector with any Automation Platform to achieve advanced 2 Way Integration.

Connect with the App who don't have a native Webhook but Integrated into Automation Platforms like Zapier